For the Busy Executive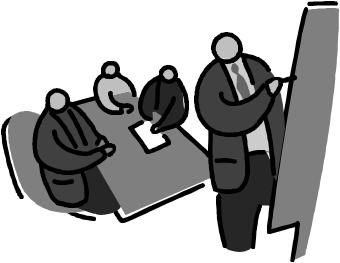 Menu Suggestions

Breakfast Platter
early morning conference? We provide vast selection of breakfast pastries with jams, butters and fresh cut fruit.

Lunch Platter A
includes assorted finger sandwiches, fresh cut veggies, imported and domestic cheeses and crackers and bite size desserts.

Lunch Platter B
includes assorted canapes, choice of 3 salads, assorted wraps and fresh cut fruits.

Lunch Platter C
includes deluxe sandwiches, fresh cut veggies, choice of 2 salads, fresh cut fruits and mini desserts.

Executive Lunch Box
at SkyChef Catering we also provide a personalized lunch experience. Includes a choice of deluxe sandwich with gourmet salad, fresh cut fruit, cheese and crackers, crudites and dessert.

Or you can create your own menu!

At least 50 % of what we prepare for our private aviation clientele is not even on our menu. We invite all of our customers to change or request anything they can think of. It's important for us at SkyChef Catering to know that all of our customers feel comfortable in requesting food items that are not on the menu.
We make the food work for you

Time is very important for the fast moving executive. We at SkyChef Catering are aware of this and our food preparation coincides with any plans our customers have. Whether it be something fast and easy for a quick meeting or a much grander more prolonged event, we ensure that the food and service works for you.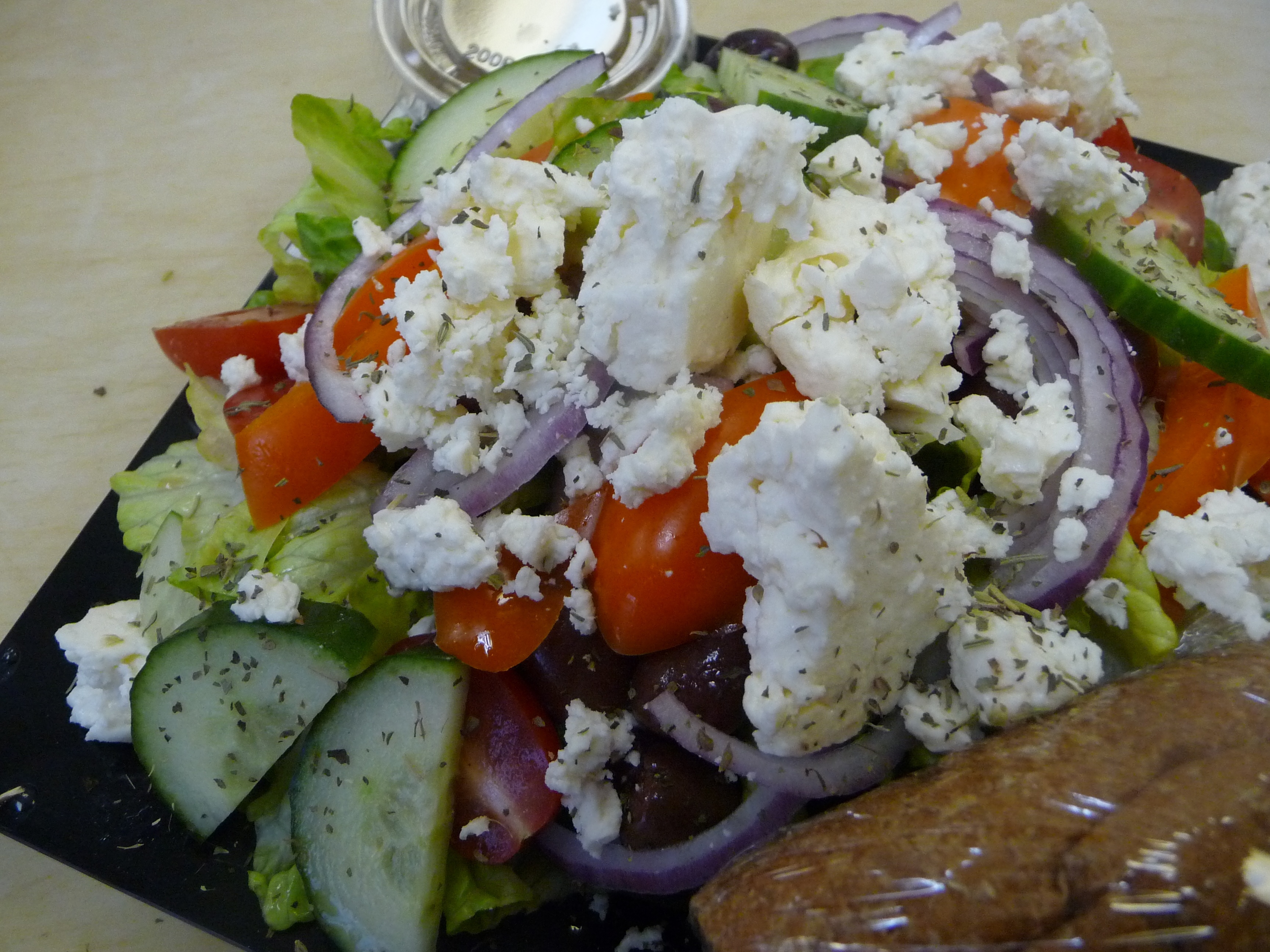 Diverse menu

From salads to smoked meat, SkyChef Catering can provide whatever is required to fulfill your corporate needs.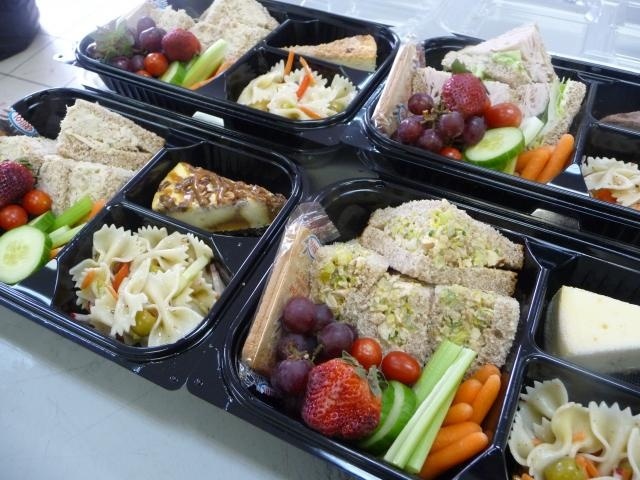 For two or two hundred

If you have a meeting with two executives or a conference with two hundred employees, SkyChef Catering can provide you with the appropriate quantities of food and beverages. Plates, napkins and cutlery are also available if needed.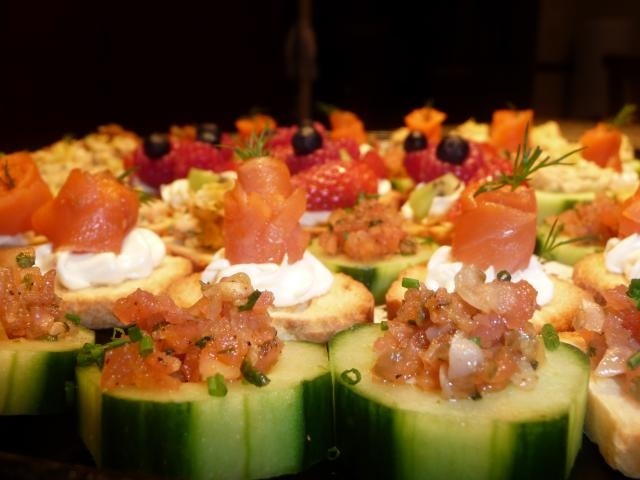 Customer satisfaction

We at SkyChef Catering take pride in knowing that our customers are always satisfied; we take great strides in doing so. However if for whatever reason your experience with us is not to your liking, please let us know and we will take every effort to make sure that you are satisfied.